Frank Foti, Founder, Omnia Audio & Executive Chairman of the Board
Frank Foti is Executive Chairman of the Telos Alliance, founder of Omnia Audio, and a pioneer in broadcast audio processing and broadcast engineering. His numerous technical achievements have helped to shape the sound of broadcast audio for the last 40 years. Frank is responsible for Non-Aliasing DSP Clipper and Low-IMD Clipping technologies, both of which push the envelope in terms of the high level of performance that can be attained in radio broadcasts. Additionally, Frank is an advocate and developer of Single Sideband Suppressed Carrier Technology for FM. By taking advantage of today's computing power he has brought Single Sideband FM stereo from a theory to a usable tool in the broadcaster's transmitting toolbox. Other technical breakthroughs and patents include the Dividend Composite Filter; Dynamically Flat Time-Aligned Crossovers; and Multi-Band Look-Ahead Limiting.

Frank has received numerous awards for his work in broadcast engineering, including the prestigious NAB Excellence in Engineering Award (2013) for his significant contributions, which, according to NAB, "have advanced the state-of-the-art in broadcast engineering." Before his first company—Cutting Edge Technologies—joined forces with Steve Church's Telos Systems (now the Telos Alliance), Frank was chief engineer at the legendary WMMS and WHK, where he got his start developing custom audio processing solutions for radio stations. His later work at KSAN and KNEW(AM) San Francisco and Z-100 (WHTZ) in New York cemented his reputation as a leader in the processing field. In fact, he helped take the latter from the worst radio station in New York to the number-one station in only 74 days. Thanks to Frank, Omnia processing products are now the choice of the majority of the Top 100 rated stations in America, and are in use at virtually all major stations worldwide. Frank presides over all of the company's brands, which include Telos Systems, Omnia Audio, Axia Audio, 25-Seven, Linear Acoustic, and Minnetonka Audio. For more about Frank's contributions to the world of broadcast audio and engineering, read our in-depth Q&A
Tom Swidarski, Chief Executive Officer
Tom Swidarski joins the Telos Alliance as it introduces new Audio over IP products to the broadcast equipment marketplace. Citing a wealth of business experience helping high-tech companies succeed, Founder Frank Foti selected Tom to bring his considerable expertise to the Telos Alliance. Tom will work side-by-side with Frank as Telos prepares for shipment of new products, including its award-winning Infinity communications platform, as well as reinforce recent growth across multiple brands.

Since 2013, Tom has been involved with three companies as CEO and/or chairman, helping them build and adhere to processes and create strategies to exceed customer expectations. From 2005 to 2013, he was CEO of Diebold, the largest ATM manufacturer in the world and now a $5 billion publicly traded company doing business in 100 countries. Tom takes pride in being a "hands on" CEO who works closely with employees to maximize their skill sets and develops strong management teams with vast and varied backgrounds. Tom was drawn to Telos Alliance's company culture and embraces the opportunity to apply all the skills he's learned over the decades to help Telos through a period of growth. He has four daughters and lives in Cleveland with his wife, Sue.
Scott Stiefel, Chief Operating Officer
Scott started his career at Telos in 1994, two years after graduating from Case Western Reserve University with his BS and MS in Electrical Engineering. His first assignment at Telos was to design the ISDN card for the classic Telos Zephyr. He then worked on the hardware and DSP code for the original Omnia.FM and the Audioactive Encoder products before becoming a Project Manager on the Zephyr Xstream. In 2001, while earning his MBA from Case Western, Scott moved from the engineering group to become Operations Manager for Telos, overseeing production, supply chain, logistics, and quality. In 2008 Scott left Telos to become Vice President of Operations for the Cleveland offices of ViaSat, Inc. After six years there, Scott listened to his true calling (and the voice of Frank Foti) and returned to the Telos Alliance as Chief Operating Officer. He has enjoyed watching the company grow from the small 19-person startup occupying one floor of a warehouse building in downtown Cleveland into the wonderfully diverse, international company that exists now with offices around the world from California to Minnesota to Pennsylvania to Germany to Latvia to Australia and beyond.
Greg Shay, Chief Technical Officer
Greg has deep roots in the digital audio landscape, beginning in 1980 with DSP experiments interfacing home-built D-to-A circuits to a good old Radio Shack TRS-80 computer. With the first draft of the SCSI bus spec in hand, Greg was a co-founder of Spectral Synthesis, where he designed the industry's first PC-based 16-track Digital Audio Workstation in 1989. Joining Telos Systems in 1997, he was inventor of technology that became Livewire®, the world's first fully integrated IP-Audio networking system for broadcast. Greg is active in shaping the future of broadcast audio. As one of the leaders of the AES subcommittee, he helped define the AES67 networked-audio standard and works to promote networked-audio interoperability to broadcast professionals around the world. Greg holds an M.S.E.E from Case Western Reserve University.
Carol Hetman, Chief Financial Officer
Carol began her career with Telos 20 years ago as business operations manager and is now the executive vice president and CFO of the Telos Alliance. In her role, she oversees the entire financial, legal, personnel, and accounting activities of all the worldwide Telos divisions. Since she joined the company in 1996, Hetman has seen Telos dramatically increase its international presence, increase its revenues more than four-fold and help staff grow from 20 to 150+. Prior to joining Telos, she was the financial manager at Malrite Communications for 13 years where radio and television stations, including Z100 in NYC, reported to her financially.
John Schur, Founder Minnetonka Audio & President, Solutions Group
John founded Minnetonka Software in 1986, which provided general purpose software development primarily for the medical community. In 1998, he formed Minnetonka Audio Software (MASI) to focus on audio software products and services for the professional broadcast and media industries. John has led MASI to create many award-winning, industry-leading products as well as numerous software development projects for leading industry participants. With a strong background in engineering, John has taken an active role in software architecture and design within MASI. In 2016, John became the president of Telos Alliance's Solutions Group. He has a long-time interest in music, performance, and audio recording. He holds a B.S. in Electrical Engineering from the University of Illinois and a Masters in Computer Engineering from Stanford.
Marty Sacks, Executive VP Sales, Support & Marketing
During more than a decade with the company, Sacks has held a variety of roles in management and sales as well as business and product development. Marty has also had sales roles with some of broadcasting's most storied brands including console manufacturer Pacific Research and Engineering (PR&E) and Electronics Research, Inc. (ERI), world-class supplier of tower and antenna systems. Prior to his roles with broadcast equipment suppliers, Marty enjoyed a career as a technologist for some of radio's best-known stations, including highly respected NPR affiliate WAMU and the US's first successful FM CHR station, WPGC, both located in Washington, DC. Marty also had project and technology consulting roles with group owners First Media and Greater Media for several years. Along the way, Marty led Streamline Publishing, home of Radio Ink magazine. Marty lives in Baltimore with his wife, Mary Beth. In his spare time, he teaches people to fly airplanes and is a search and rescue pilot with the Maryland Wing of Civil Air Patrol.
Derek Pilkington, Executive VP of Research and Development
Derek has a broad and distinguished background in the Pro Audio and Broadcast industries. Coming from a live sound background, he moved from service and operational roles to vice president at AKG USA.After acquisitions of URSA Major, Orban, and dbx for AKG in the early 1990s, he led dbxs resurrection and Orban's growth into digital products. With Harman International's purchase of the AKG companies in 1996, Pilkington became president of Orban, then president of Studer Professional Audio AG, managing groundbreaking developments in audio processing and console design.Following technology director roles at two Silicon Valley startups in VoIP Conferencing, he returned to the broadcast industry as co-founder of 25-Seven Systems. With the acquisition of 25-Seven by the Telos Alliance, he was a leader of the disruptive Voltair project, and now acts as VP of Research and Development for Omnia, Telos, 25-Seven, and Axia brands of the Alliance.
Martin Dyster, VP of Business Development
Martin has worked in the TV Broadcast and Professional Audio Industry for almost 30 years since joining Broadcast Intercom pioneers Philip Drake Electronics as a test engineer in 1987. He has spent most of his career in Broadcasting Systems Integration, heading up the audio and communications design team at TSL Systems and working on some of the world's highest profile TV broadcast infrastructure projects. Martin spent several years leading the TSL Products audio business during a period of sustained growth, but when the offer to join The Telos Alliance in summer 2014 and work at the forefront of Audio Over IP technology presented itself, it was too tempting to pass up. Alliance brands Telos, Omnia, 25/7 and Axia are already leaders in the Radio marketplace with Telos/Axia having invented Audio over IP in the form of the Livewire protocol as far back as 2003. Martin's role as VP of Business Development is to help establish the wider credentials of The Telos Alliance within Television Broadcast at a time when AoIP is a subject on everybody's lips.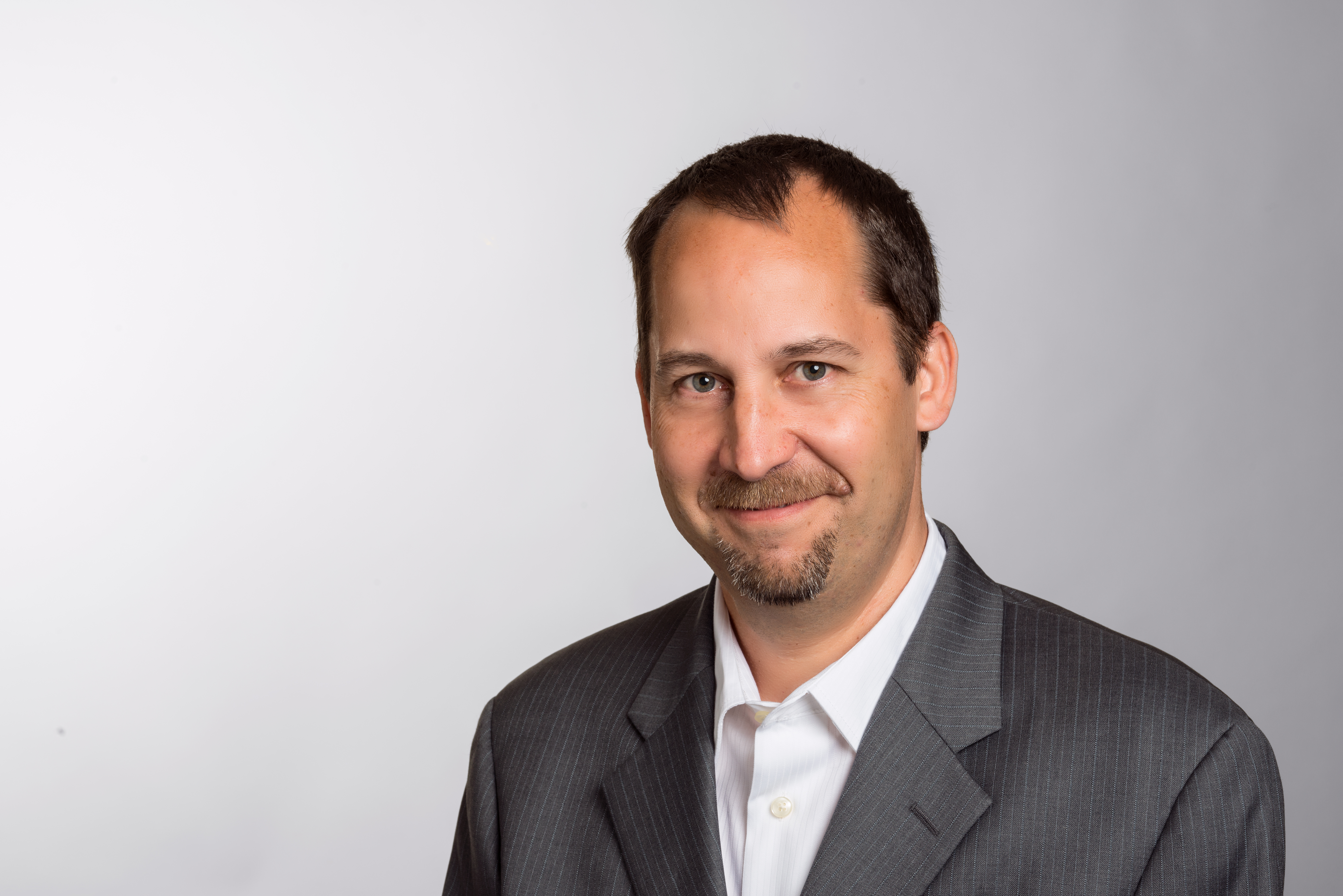 Cam Eicher, Senior Vice President of Worldwide Sales
Cam currently serves as the Senior Vice President of Worldwide Sales managing a team of a dozen salespeople covering all of Telos Alliance's brands and products. He started his career in broadcast in the late 1980's working in college radio as a DJ, Program Director, Chief Engineer and Station Manager. In 1991 he joined Allied Broadcast Equipment, (later becoming Harris Allied and then Harris Broadcast), and enjoyed a 10 year career, working in various capacities from a Satellite Technician to running their Used Equipment Exchange, heading up a Digital Marketing Department where he launched one of the first websites in the broadcasting industry, and eventually becoming the sales director for their entire distribution business - which included the distribution of Telos Alliance products! Through the 2000s, Cam served as the Global Sales Director for Logitek Electronic Systems, and then for Sierra Automated Systems (SAS) where he helped customers see the value of router-based audio console systems. In 2013, Cam added AoIP, telephony and TV/Radio audio processing skills to his resume when he joined Telos Alliance as the Global Sales Director for their radio brands.
In Memoriam: Steve Church, Founder, Telos Systems (1955-2012)
"We all die. The goal isn't to live forever, the goal is to create something that will." Those words, written by American novelist Chuck Palahniuk, aptly describe the life of Steve Church, talk show host, engineer, entrepreneur, and founder of the Telos Corporation. He created many of the products that ushered broadcasting into the digital age, as well as the company which has been at the center of it all.

Telos Systems was started in 1985 as a part-time project by Church, while he was chief engineer of WFBQ/WNDE radio in Indianapolis. He later moved to Cleveland, where he became chief engineer of WMMS/WHK, still nursing the company along in his spare time. Sales of the Telos 10 telephone hybrid eventually increased to the point that Church decided to quit his day job and commit to the company full-time. The rest, as they say, is history. Read More